How to make an order sheet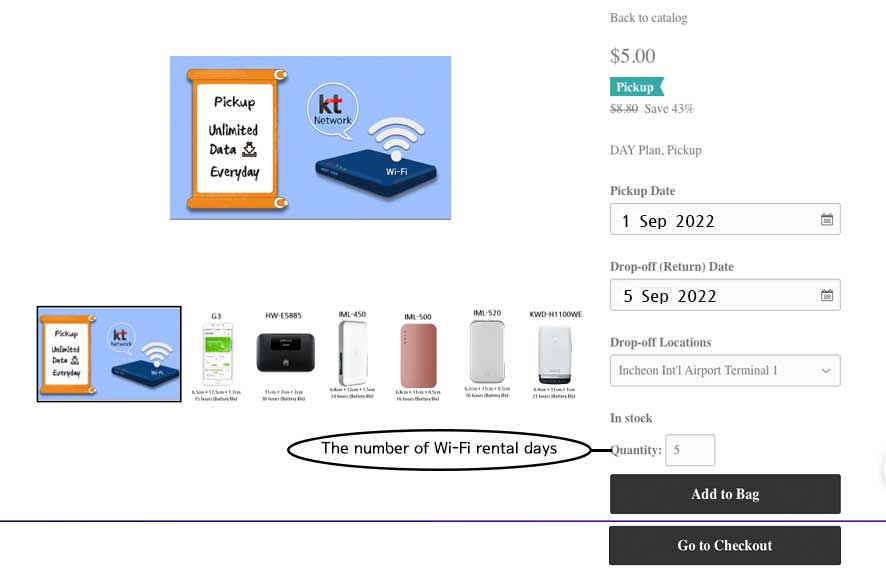 1. Enter pickup and Drop-off Date.
2. Enter Drop-off Location.
3. Enter QTY, which means total rental days like as below.
*. Make Sure total rental days are included pickup and drop-off date.

4. Go to checkout and Enter email,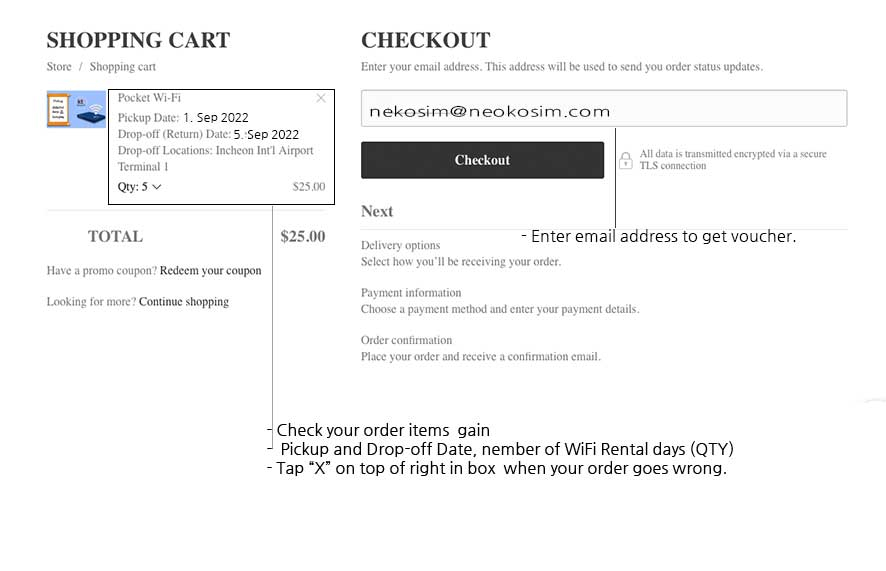 5. Select pickup Location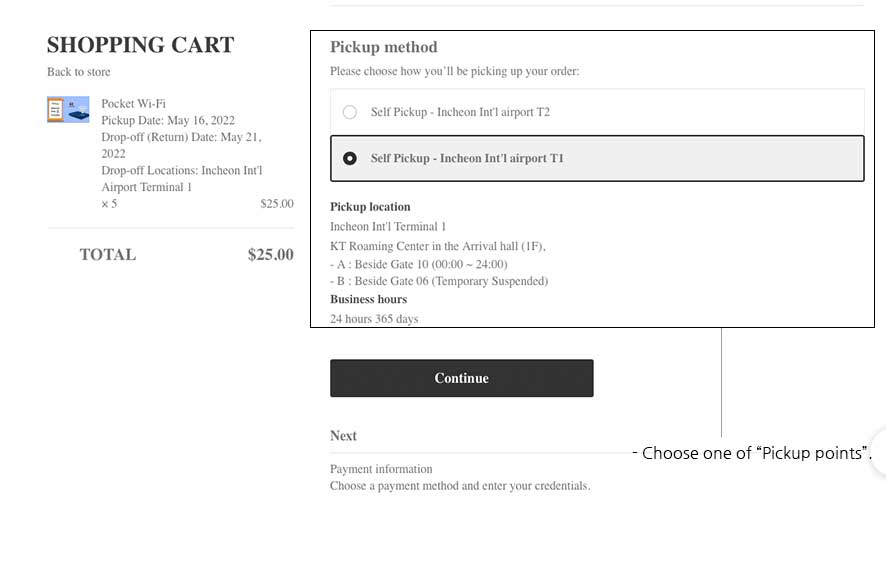 6. Make a Payment on PayPal with your global credit Card to complete order.