Order : Ace A 
03-DAY Plan : US$ 12.66, KRW 16,200
05-DAY Plan : US$ 19.34, KRW 24,750
10-DAY Plan : US$ 27.07, KRW 34,650
20-DAY Plan : US$ 42.54, KRW 54,450
30-DAY Plan : US$ 50.27, KRW 64,350
–
Order in KRW : Bank Transfer
Order in KRW : Naver Smart Store
Notifications 
Make sure your phone is unlocked.
Check Voucher to collect your SIM card.
Download Voucher file on your phone.
Descriptions



Ace A can use Data only allowance.
SIM Runs on reliable KT network.
Data :
Offers data of 3GB and unlimited 5Mbps daily.
Supports Tethering and Hot Spot.
Supports all of Voice Talk Apps.
Outgoing Talk, Text are Not Available.
Oversea & Local Receiving Talk, Text are Available.
Incoming talk, text are free.
The Best 5 FAQs
1. How can I get Voucher for pickup after placing a my order?
Voucher for collecting eSIM is in the confirmation mail.
Download Voucher on your phone.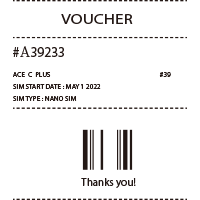 2. Where can I pick up my SIM card?
Voucher and Passport or Korean ID/Drive License
Make sure Pickup point and time in advance.
Incheon Int'l Airport Terminal 1
Incheon Int'l Airport Terminal 2
Busan Gimhae Int'l Airport 
Busan Harbor International Passenger 
–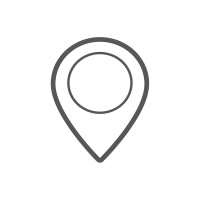 3. How do I get started my New SIM Card?
Insert new SIM into your phone .
Check KT LTE Signal and Enjoy it!
Contact us immediately, what if SIM is not working,
4. How do I recharge my SIM Card?
Refund & Contact us 
Before the pickup date: fully refunded.
After pickup date : pickup date is amendable or
90% amount of the total paid price will be refunded.(10% handling fee)
Contact us promptly if you want to amend or cancel your order.
–
Open Live Chat : Kakao channel
–